Thank you for your tax-deductible donation. Your gift will provide valuable resources for tutor training, materials, programs and services.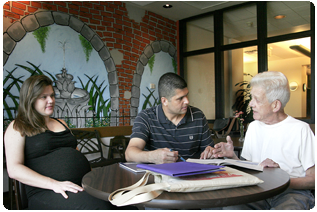 Literacy New York Greater Capital Region depends on strong and consistent community support to continue to provide free Literacy services. Together, we can improve and enhance the lives of our learners, their families and our community.
Memorial gifts can be made in honor of a loved one. Please contact us for more information.
Contributions can be made by check or money order to:
Literacy New York Greater Capital Region
c/o Schenectady Library, 2nd Floor
99 Clinton St., Schenectady, NY  12305
Make a donation online through NYCharities.org (VeriSign Secure):

Other Ways to Donate
Give through United Way. You may designate part or all of your annual United Way pledge to Literacy New York Greater Capital Region.
Give as part of estate planning. For more information, call Sylvia Jimison at 518-452-3382 or email at: sjimison@literacynycap.org
Match your gift. Many companies match charitable gifts made by their employees. Inquire with your Human Resources department for eligibility and procedures.
Attend one of our Special Events!
Literacy New York Greater Capital Region is a non-profit, tax-exempt charitable organization under Section 501(C)(3) of the Internal Revenue Service Code. Donations are tax deductible. A copy of our Form 990 is available by contacting Sylvia Jimison at (518) 452-3382 or e-mail sjimison@literacynycap.org
We would like to recognize and thank our loyal and generous major corporate sponsors:

 Adirondack Broadcasting
Adirondack Radiology Associates
Adirondack Trust Company
Albany International Corp.
AMRI SMARTSOURCING™
APK Enterprises, Inc
Bank of America
Capital Repertory Company
Cengage Learning
Colby Attorneys Service Co., Inc.
Daughters of the American Revolution – Saratoga
E. Stewart Jones Law Firm, PLLC
GE Matching Gifts
KAPL (Bechtel Marine)
Mazzone Management Group
MicroKnowledge, Inc.
National Grid
Omni Development Co., Inc
Saratogian
Scholastic Inc.
SEFCU
Stewart's Shops
TARGET
The Costumer
The Phantom Laboratory
The support of our local libraries helps make our work possible. Thank you.
Albany Public Library
Clifton Park-Halfmoon Public Library
Crandall Public Library
Saratoga Springs Public Library
Schenectady County Public Library
Southern Adirondack Library System
We would like to recognize the continued donation of goods and services from the following local businesses:
Cafe Verro
Hannaford
Panera Bread
Price Chopper
Rock Hill Bakery & Cafe
Starbucks
Stewart's Shops
The Bread Basket
Your generosity is greatly appreciated.